Proven Technologies & Expertise Working for your Business.
For over 25 years, we have delivered effective technology to Australian businesses. Technology that encourages productivity by working consistently in your business.  We design and implement technology that is closely linked to your critical processes.
Our experience has grown from a diverse range of systems and needs. Manufacturing systems, warehousing & logistics systems. Finance systems.  Integration of services between systems.  New & Replacement systems. Our knowledge of several generations of technology allows us to understand what is critical for your success.
Our experience allows us to map pathways from traditional on-premise solutions to fully hosted solutions and importantly, we can manage transitional periods.
We only use & recommend a range of carefully selected vendor supplied solutions (see Partners).  The functionality of these solutions are fully tested & proven to be both practical and effective by us.  We stand by the choices we make will make together.
You can fully depend on and trust any Baxter IT Solution.
Ultimately, it is your technology, but it comes with our promise – only Technology that Works.
Please spend some time browsing and contact us to discuss future improvements for your business.
Some Technology Tools for you
To help us help you, we have referenced some helpful tools and sites.  Always call if you have questions or doubts. Our skilled technicians may well have experienced your challenge before..
TeamViewer
TeamViewer allows us to connect to your PC or Mac so we can witness your problem first hand. Click the link, click run or save, then call us.
These are links to the current Team Viewer generic Quick Support Tool.
Internet Connection Speed Test
Get an indication of your current provider Upload and Download performance.  Note, many factors can affect internet performance, some not controlled by your provider, such as load within your building now or your device connection type.
Ransomware Attacks
Talk to us about defence. The best protection against these insidious attacks is awareness. We can check and "sure up" your defences and if required provide proven advise for endpoint protection and/or advice regarding recovery strategies.
Technology Partner Products & Services
We only use and recommend software & resources from quality vendors. We can assist you with the core needs of your ICT environment.  Solutions from Vendors and Service providers below are enjoyed by us and widely across our client base.
Please follow the specific vendor links for detailed information or contact us to discuss your specific needs. For us – it's about effectiveness, affordability, performance and support.
Bitdefender – Partner Solutions Provider
Bitdefender is a leading security solution for cloud and virtualised environments, protecting Servers, Clients & Mailboxes.  We partner with Bitdefender to provide dramatically faster and more efficient managed security that offers the best protection, performance and usability against Malware, Spam & Viruses. Ease of management, clear policies & user friendly console, with fast deployment across your network. Click the logo to browse the Bitdefender site.
Mailguard Partner Solutions Provider
Mailguard provides specialist, fully hosted Inbound & Outbound Mail Filtering. We work with Mailguard to establish filtering of all mail delivered to your mail server. Several levels of protection against malware, spam and virus infected mail are provided at extremely a competitive "per recipient" cost.   A global service provider with great local support from a quality Australian provider. Click the logo to browse the Mailguard site.
Melbourne Online Services Partner
We have partnered with Melbourne Online for many years.  We needed good web hosting and have come to understand the value of quality web services including establishment, hosting and support.  Fast, reliable, knowledgeable and respected across a diverse range of clients, including us!  Click the logo to browse the Melbourne IT site.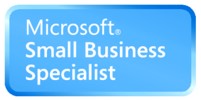 Microsoft Small Business Specialist
As a Microsoft Partner, we assist with all Server and PC Software selection, installation and configuration – including Windows Server and Virtualisation, SQL Server & On Premise Mail (Exchange).  Office configuration including Office 365 based solutions. We are assisting widely with hybrid mix of On Premise and Hosted (Cloud) solutions. Please contact us to discuss your requirements.
MYOB Developer Partner
Integration and specialist advice, on premise & cloud. We use and recommend MYOB products. Click the logo to browse the MYOB site.
StorageCraft – Shadow Protect
Shadow Protect provides Backup & Disaster Recovery at its very best. Fast, intelligent binary level change detection ensures comprehensive backup of all server and workstation files. Featuring point in time recovery, subject to practical "incremental scheduling". Complete Disaster Recovery including bare-metal to a fully functional platform for both physical & virtual appliances. Multiple replication options including Cloud.  Click the logo to browse the Storage Craft site.
TPG – Internet and VoIP telephones
Baxter IT are resellers of TPG internet services and BizPhone systems.
TPG business internet offer connections upto 1000Mbps, or 1Gbps.  That's fast, but other connection options are available.
BizPhone is a cloud based VoIP system that allows telephone systems in different locations to act as one system.  Fantastic for working from home, or connecting too branch offices.
Technology Capabilities
Current Competencies
Microsoft .NET development, Visual Studio development
Azure application hosting
Microsoft SharePoint and OneDrive Cloud file storage solutions
Microsoft Distributed File System (DFS) implementation
Microsoft domain trust implementation
Sophos and Draytek firewall based LAN to LAN IPsec tunnel implementation
Sophos firewall L2TP mobile user VPN implementation with RADIUS AD authentication
Office 365 implementation and migration from OnPrem Exchange
Microsoft SQL server and Azure hosted SQL Server implementation
REST API development
Microsoft Hyper-V and VM-Ware virtualisation of Microsoft and Linux OS VMs
Centos (Linux) deployment with MySQL, PHP, Apache, PostgreSQL
WordPress website development, particularly with Divi theme and page builder.
WordPress bespoke plugin development
Microsoft MVC website development and Azure hosting
Legacy Competencies
Microsoft VBA, Visual Basic 6 and Quick Basic
Microsoft Access competency
Cognos ® Powerhouse 4GL Language, including Axiant 4GL
DBase and Clipper coding
DataFlex Coding
Call or Email us
Our office is generally staffed Monday through Friday.
Please call +61-3-9415-8733
If you are calling outside these hours, please use the Contact us email option for prompt attention.
Contact us now for assistance with Technology